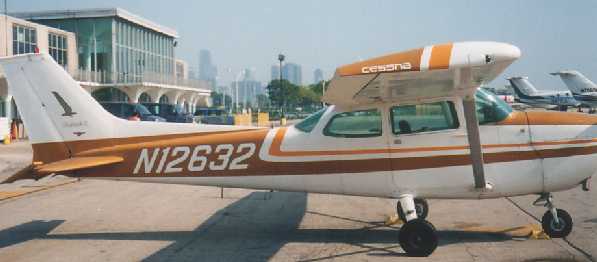 Parked on the Meigs ramp looking NNW toward the John Hancock Building through the haze
on June 10, 2002 at 9:18 A.M. CDT after completing the first stop of the trip.
---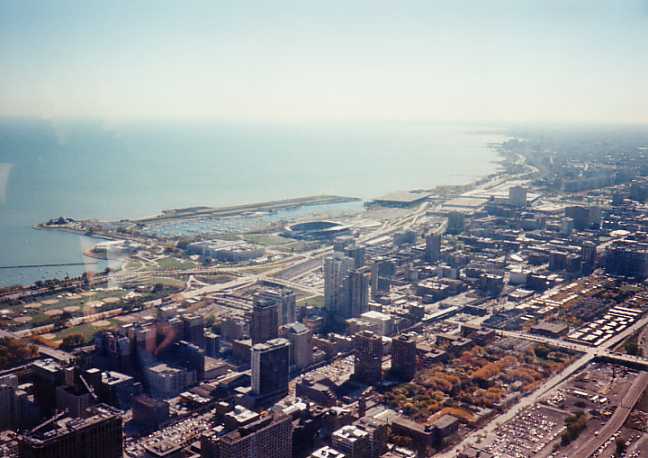 This is a picture of the former Meigs Field and Soldiers Field that was taken from the Sears Tower on October 15, 2003.
Now Meigs Feilds is completely destroyed. This travesty is quite the testimonial to the total lack of open and honest government in Chicago.
---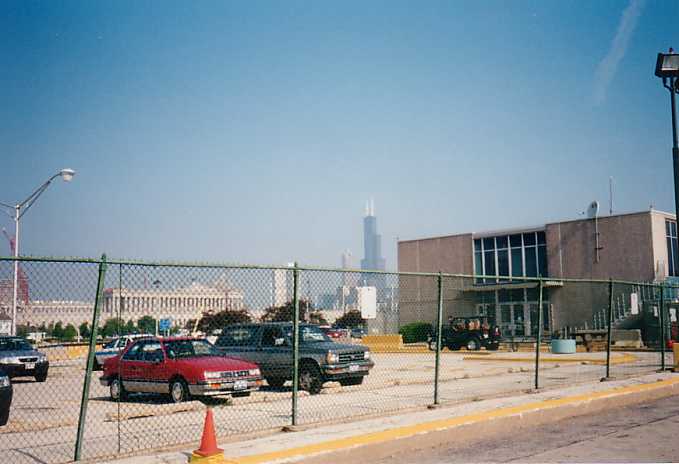 This picture was taken from the Meigs Ramp looking past Soldiers Field up at the Sear's Tower
---
More Pictures From This Flight out East
---
---
Family Picture Links
Little Amerricka and University of Wisconsin Union Terrace August 1,2007
State Capitol, Union Terrace, Olbrich Gardens and Little Amerricka July 2003
A stop at Brokaw on the way up north
---
My Other Website Links
RickTrip.Com is my latest website which has the server space for many pictures.
RickProft.Com contains some services I can render upon request.
RickProft.Org has many media links for the person who likes to be informed
RickProft.Us has local information for the Oregon, Wisconsin area
Proft.Us is under construction, but is used for attempting various webisite effects
---